Emcee Productions performs at a variety of venues. Details of some of these venues can be found below, with maps and directions to each of the venues.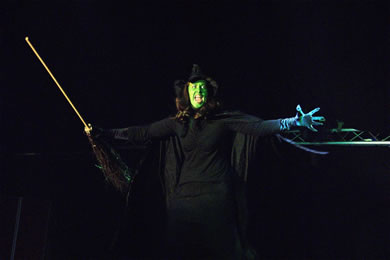 The Cresset, Peterborough
The Cresset is Peterborough's foremost multi-purpose venue, hosting ansd showcasing the best in live music, comedy, theatre, children's and family shows.
The Sovereign Hall is fully air conditioned and with excellent acoustics, lighting and sound presentation it creates the perfect atmosphere to accommodate 300 people in our favourite cabaret style setting.
The Cresset has plenty of parking on-site, a great cafe, shops and a friendly pub / restaurant, all under one roof.
Click here for map and directions to The Cresset
Radius, Peterborough
Radius is the perfect venue for a traditional cabaret show, allowing people to sit around their tables, have a drink with friends, whilst sitting back and enjoying the show.
Being situated in the centre of Peterborough, Radius is within easy reach for people inside and outside of Peterborough with plenty of parking directly around the venue and only a 10-15 minute walk from Peterborough's bus and train stations.
Accommodating an audience of up to 250 people, with an extended stage area, its own private bar and table service, Radius provides an ideal setting for an enjoyable cabaret theatre experience.